(*BASICS*)
Name: Kryss
Nicknames: Krysstyanna Loeffler
Age: 16
Location: Phoenix, Arizona
Sexuality: Linear
Star Sign: Scorpio

(*Moving On*)
Bands/musicians: Opeth, Dredg, At The Gates, Children Of Bodom, Nile, Shadows Fall, Megadeth, Pantera, Slayer, In Flames, Alice In Chains, Radiohead, Sevendust, Fugazi, Cannibal Corpse, Vehemence, Ebony Tears, Ephel Duath, Bloodbath, Darkthrone
Movies: The Crow, What Dreams May Come, He Loves Me He Loves Me Not
Books/authors: The Bell Jar by Sylvia Plath, Ariel by Sylvia Plath, What Happened To Lani Garver by Carol Plum-Ucci. My favorite authors are Sylvia Plath and Ray Bradbury.
Hobbies: Writing, playing guitar, sketching
Bands/musicians you hate/dislike: Dashboard Confessional, Yellowcard, Taking Back Sunday, Creed
Any hidden talents?: I can touch my tongue to my nose
Favorite color and why: Green. It reminds me of nature...
Describe yourself in five words: Artist, intelligent, bitch, writer, creative

(*OPINIONS*)
Homosexuality: Whatever.
Religion: I am not a religious person, though I do believe in God. I don't think any person/priest/whatever should tell me how to live my life and how to go about my relationship with God.
Racism: We're all people. Who gives a fuck what race you are?
War: While it's not a wonderful thing, it's inevitable and necessary in some situations. I think it should only be used as a last resort. I also think America should keep it's nose out of everyone else's business so that we don't have as much fighting going on.
Abortion: I am pro-choice. A woman should always have the right to choose what's going to be best for her life. Outlawing abortions would be more than unethical; it would also be dangerous. Hundreds of women would be mutilated/killed from "home jobs."
Premarital Sex: Who is anyone to judge people based on when they lose their virginity?
Labels: If you dress the part, you're going to be labeled. Stop whining already.


(*Random*)
1. Why do you think you belong here? The name of your community and the banners you have sort of makes it seem like a rather morbid community… I have a dark mind and it seems like this community might actually be interesting.
2. If you could give a message to the world, what would it be? Freddy's coming for you.
3. Do you Think you will be ACCEPTED? I suppose that all depends on what kind of members this place has, which I haven't figured out yet.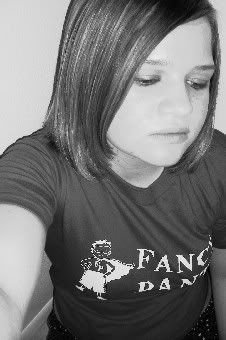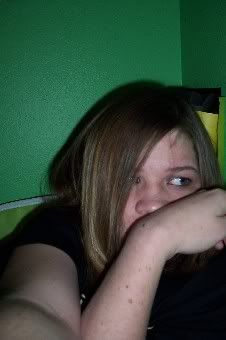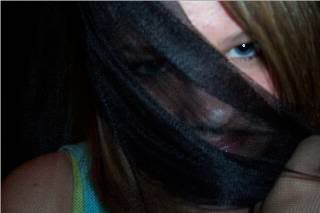 </o:p>
I recently gauged my ears. First gauge was 14G, second was 8G. The day after I gauged them to 8s, I gauged them to 4s. That would explain why my ears are all red. Heh heh.